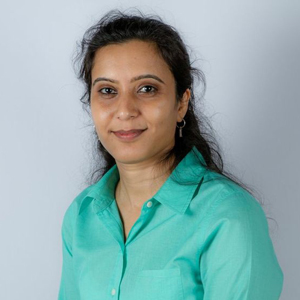 BINITA SHAH
Physiotherapist
Binita Shah is a friendly and enthusiastic physiotherapist who graduated with a baccalaurate degree in Physiotherapy from Maharaja Sayajirao University in 1998. She successfully practiced Physiotherapy in India for 8 years and has a vast experience in treating a variety of orthopedic and neurological conditions.
Binita continued her education in the United States and Canada.  In 2006, she became a certified personal trainer with the National Academy of Sports Medicine, and a Corrective Exercise Specialist in 2007.  Later, Binita completed her certification in Hand and Foot Reflexology with the Ontario College of Reflexologists in 2011.  Binita then went on to complete her national exams and became a registered Physiotherapist in Canada.
Binita's professional interests are orthopedics, sports injuries and pre and post natal care. She is passionate, dedicated and committed to helping everyone achieve their optimum health and well being.
Binita strives to make a positive difference in the life of every individual. In her spare time, she loves spending time with friends and family, traveling, reading, and practicing yoga and meditation.
To book and appointment with Binita, please call:
Meet The Rest Of Our Team