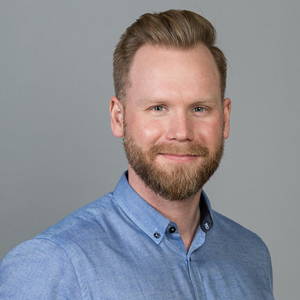 Dr. Brandon Martinuzzi, DC, BSc., ART, Dip. ACU, TPI
Chiropractor/Owner
Dr. Brandon Martinuzzi is a graduate of the Canadian Memorial Chiropractic College in Toronto. Throughout his chiropractic studies, Dr. Martinuzzi obtained his Active Release Techniques (ART®) certification and received a Diploma from the Contemporary Medical Acupuncture Program at McMaster University. Prior to beginning his chiropractic studies, he graduated from the University of Ottawa with an Honours Bachelors of Science Degree in Human Kinetics providing him with a strong background in anatomy, physiology and biomechanics.
Dr. Martinuzzi has been practicing in the city of Brampton and two prestigious health facilities in downtown Toronto since 2010. Throughout that time, he has continued to master new treatment and diagnostic techniques. His approach focuses on improving his patient's functional movement, daily activities and athletic performance by using multiple treatment methods.
Here are some of the diagnostic and treatment techniques provided by Dr. Martinuzzi
•   Active Release Techniques (ART®)
•   Graston Therapy
•   Kineseotaping
•   Acupuncture
•   Exercise rehabilitation
•   Diversified Chiropractic techniques
•   Movement re-patterning
•   Custom foot orthotics
•   Orthopaedic testing
•   Selective Functional Movement Screen (SFMA)
•   TPI screen (Titleist Performance Institute)
Dr. Martinuzzi believes that continuous learning and applying new techniques is essential to have success when treating injuries. His diversified approach allows him to successfully treat people of all ages and improve athletic performance.
Away from his practice, Dr. Martinuzzi enjoys playing several sports including hockey, baseball, golf, and snowboarding. It is his passion for sports and athletics that has driven him into perusing a professional career in health care.
To book an appointment with Dr. Brandon Martinuzzi please call:
Meet The Rest Of Our Team